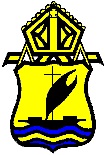 Anglican Church
of Papua New Guinea
Diocese of Port Moresby

St Pauls, Nine Mile
---
---
St Paul's 9 Mile – has a temporary locum priest, Fr Derek Baworo

ST PAUL'S NINE MILE:

Nine mile is one of the most violent and trouble ridden settlements in the city. Its name comes from the old administration practice of naming areas according to their distance from the GPO (General Post Office). It has a mixed population, with large numbers of unemployed young people. Alcohol and drug abuse (marijuana is cheap, easily grown or bought and is also a lucrative income earner for many) are rife. There is much violence, especially on pay fortnights and the Church grounds are located right in the heart of the settlement, providing an important safe refuge.

St Pauls, Nine Mile

The parish has four outstations to which it provides regular service. The priest, Fr Reginald Mekele, from Sagsag in West New Britain regularly visits these communities and has done wonderful work in enlivening them and bringing them together as a parish. Much of the work is done in Pidgin and they have responded to the Pentecost 2000 programme with great enthusiasm.




They are at present raising money to build a new Church in the settlement as the existing one is too small for the growing congregation and was only ever meant to be a temporary structure. It is hoped that in the future funds will be available to have a religious community living in the grounds to provide a stable witness to Gospel values, something eagerly sought by the general community. This is one of the most exciting parishes we have and the problems and issues they face daily are of vital importance to the whole of the city and the Church.

---
---
Created 5 Jun, 2000
Updated 13 May, 2014