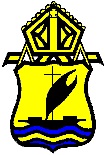 Anglican Church
of Papua New Guinea
Diocese of Port Moresby

News Pages
---
---
Baptism Recognition (Nov 2003)
The Anglican, Catholic and Lutheran Churches in PNG have signed an historic agreement to recognise the validity of each others baptism. The signing of the agreement also means that the three churches recognised the apostolic roots of their common Christian faith. The signing does not, however, mean that there will be any merger of the churches. The agreement was signed by the Anglican Archbishop James Ayong, Bishop Kiage Motoro of the Lutheran Church and Bishop John Ribot from the Catholic Church.
Funeral of the Seven Melanesian Brothers Who Died in Solomon Islands (Oct 2003)
The Melanesian Brothers who were allegedly killed by followers of the militant Harold Keke will receive a final burial this Friday, 24th October, 2003. The seven Brothers, murdered earlier this year on the remote Weathercoast of Guadalcanal, will be laid to rest at Tabalia, (Headquarters of the Melanesian Brotherhood) in West Guadalcanal.


The ceremony will be attended by families and relatives from all over Solomon Islands, as well as from Papua New Guinea, home country of Brother Robin Lindsay. Alison Sparham (Chester Diocesan Link with Melanesia) writes : "The coffins of the Brothers are due to leave Honiara Cathedral at 6.30am by road, with a commendation by the Dean. Villagers will be lining the 20 mile road to pay their respects, and the service at Tabalia will be at 10.00am. Three families have already arrived, and their grieving is very painful." Alison asks us to remember especially Brother Richard Carter, the MBH Chaplain, as he copes with everything.

SI time is GMT +11 hrs. - Evening Prayer time for many in UK.



Memory Eternal :

Robin Lindsay
Francis Tofi
Alfred Hill
Ini Paratabatu
Patteson Gatu
Tony Sirihi
Nathanial Sado


The Brothers remains were brought to Honiara after exhumation by police as part of their investigations into killings by Keke and his men. Keke's surrender to the Australian led Regional Assistance Mission to Solomon Islands (RAMSI) in August - just four days after the Brothers deaths were confirmed - is considered to be a watershed in efforts to disarm militants after years of ethnic fighting between the Guadalcanalese and settlers from Malaita. The Deputy Police Commissioner, Ben McDevitt (from UK) recently said that six people involved in the Brothers' killing have been arrested following a full confession from them.

The Solomon Islands Government has declared Friday, 24th October 2003 a Remembrance Day for all who have died in pursuit of "National Peace"
[Various Sources]
Thank you for your prayers.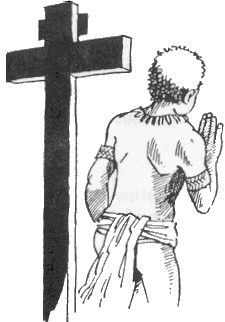 ---
---
Created 23 Oct, 2003
Updated 28 Jul, 2014